Though not as ubiquitous as they once were, image carousels – sometimes called image rotators or slideshows – are still a popular feature on B2B marketing websites. Their appeal is not hard to understand: multiple messages in one block of (very valuable) home page real estate.
Since stakeholders always feel there is more critical content than can fit on the home page – and their critical content couldn't possibly be moved off the page or even below the fold – image carousels can sometimes seem like dashing young cartoon hero who rides in to save the day and return peace to the kingdom. Or the conference room, at least.
But are image carousels really all they're cracked up to be? Evidence points to a mixed bag, at best.
The first inklings of possible issues with image carousels came about five years ago from the Nielsen Norman Group, the usability experts. Their research showed that image carousels are often ignored by site visitors, though there are ways to improve their performance. (More on this below.)
Others are more emphatic in their contention that carousels are to be avoided, though not always on the grounds of usability. CXL cites data they decrease conversion rates.
Whatever the outcome, this seems to me to be one of those cases where visitors view with mistrust anything other than the main page content. If it looks even a little bit like it could be marketing fluff or some graphics person exercising her design muscles, they'll opt to push it to the side and focus their attention elsewhere. "Why waste the time?" Is their mantra.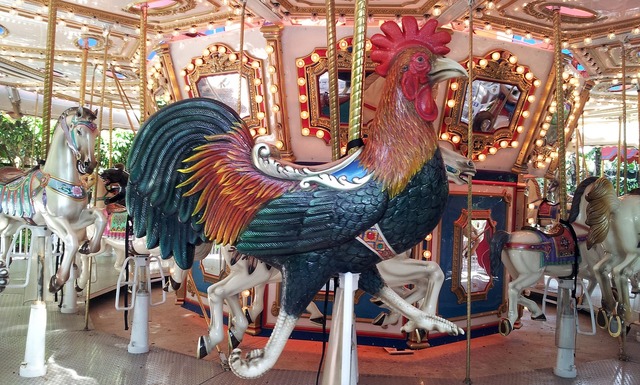 Even with this evidence, a lot of stakeholders still love image carousels, so how can we make them work better than they might? Here are a few tips for how to build better image carousels.
Headlines, Not Long Lines
As in, long lines of text. Image carousels are no place for diving into the details. Pique interest and let visitors who are curious click to dig deeper.
Keep Things Moving
Sticking to the short headlines has the added benefit of allowing you to keep the slides moving along quickly. This may help draw the eye to the images and accompanying copy. As importantly, the quick rotation can help visitors get the wrong (or a limited) impression of who you are and what you do.
Limit the Numbers
An endless scroll of images is simply never going to be seen. We prefer a maximum of three images, though we've seen research that the upper limit should be five. Either way, anything beyond that and your visitors will already be off to the next thing.
Ask for Action
Given the value of the screen real estate that image carousels typically occupy, they should be used for high-value communication. Each slide should include a CTA (call to action) aimed at a key audience segment, your most important service or product line, or something of timely interest. Limiting yourself to more general messages is counterproductive.
Don't Forget Accessibility
It's very difficult to meet WCAG 2.0 Level AA guidelines with text on top of images in most cases, so you may want to adjust your approach if that's the layout you have now or are considering.
Ultimately, whether you opt to include an image carousel should come down to the communications goals you have for the site, and we'd encourage you to set up A/B or other tests to make sure the site you think you want is going to deliver the results you know you need.
Get more valuable worksheets and insights like these delivered to you.
Sign up and we'll send you great info once a month.
Privacy Policy (a.k.a Our Lips Are Sealed)