Over our past few articles, I've discussed three of the four pillars of website maintenance necessary for keeping your digital marketing humming along – security, compatibility, and technical performance. Today, we'll dive into the fourth pillar – marketing performance.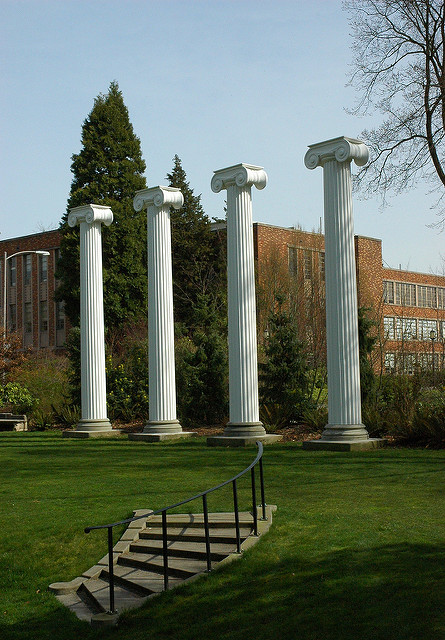 Though this is the last of the pillars we're discussing, it's hardly the least. Where the other areas will certainly all have some impact on your website's marketing effectiveness, marketing performance is, really, the whole kettle of fish.
There are two questions your marketing performance maintenance should be focused on answering:
Is the site still doing what it was built to do?

Is what it was built to do still what our business needs?
Let's tackle that second question first. Your business evolves over time, of course, but it's not uncommon to see a website lag behind these changes. That's not unexpected, though it does become an issue if the lag time drags on for too long. Ask yourself this: do you often hear your sales or marketing team say to prospects, "That feature isn't on our website so I'll walk you through the details?" (Better yet, ask your sales and marketing teams if they find themselves saying things like that.)
There will almost always be exceptions that aren't accounted for in your marketing materials – solutions for particular industries or customized configurations, for example – but the core of your key business offerings simply must be on your website. If they're not, it's time to update.
Keeping your site relevant to your business needs is largely a qualitative exercise. For most businesses, there won't be a set of metrics you can turn to – "84% of our service offerings are represented on our website." That doesn't mean you shouldn't systematize the process so that your reviews are consistent and productive.
This is also likely to be a team effort; you'll want input from sales, marketing, customer service, and other teams.
The larger, more quantitative questions will focus on whether the site is still doing what it was built to do.
Is your audience growing or shrinking?
Are they more or less engaged in the content you are publishing?
Have prospect interests shifted from one area to another?
We'll post a new article soon that dives more deeply into the metrics you'll want to track, but the above questions are an excellent start on tracking reach, consumption, engagement and the other metrics that will paint a picture of your marketing's health.
One other factor to consider in your marketing performance does relate to technical performance. As site's grow and new features are added, if they are cobbled on quickly, rather than thoughtfully integrated, we begin to see gaps in the site's ability to measure attribution.
A common example of this is the inclusion of a email address in new site copy. This is a lot easier to do than embedding a mail form, which is often more than a marketing person with good WordPress skills can manage. But now, the email that is generated from the new content can't easily be traced back to the new content. It simply lands in someone's inbox, and can only be properly attributed if the sender mentions the new content, and the recipient logs the interaction in some way. That's a lot of weak links …
Be sure your attribution, at least for emails, though ideally for emails and calls, is specific enough to help you track the effectiveness of your website as a whole and even individual content elements or classes of content.
These steps will go a long way toward ensuring that the investment you've made in your website and related marketing – including email and social media – will provide a solid and measurable marketing return.
Get more valuable worksheets and insights like these delivered to you.
Sign up and we'll send you great info once a month.
Privacy Policy (a.k.a Our Lips Are Sealed)