With two of our four pillars already in place, it's time to turn our attention to the technical side of website maintenance – the behind-the-scenes stuff that makes most marketers' eyes glaze over.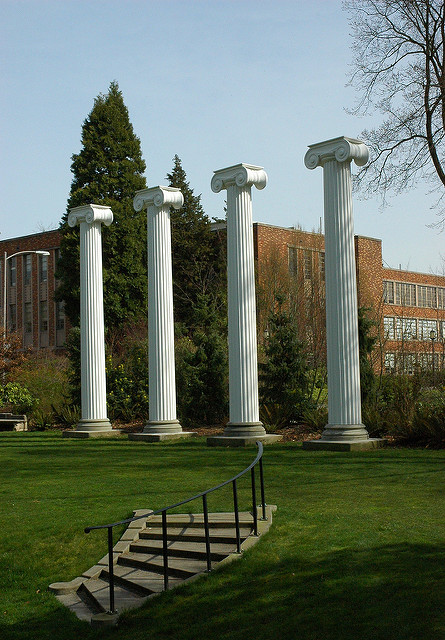 (Quick side note: it's fine that this isn't really exciting stuff to you if you're a marketer though I'd argue that being a marketer today requires some technical knowledge – in the same way that a marketer a generation ago needed to know what was and wasn't possible with printing, die cutting and coatings. You don't need to be an expert; you just need to know what tools you have at your disposal.)
Back to the technical side of things: there are three main issues with a site's technical performance: basic technical "cleanliness," changing expectations from users and search engines, and how a site's growth is managed over time. (AKA, "The Frankenstein Effect.")
The most basic pieces of technical maintenance are things like up-time monitoring, hosting environment updates, and of course, the security-related technology issues discussed in our last post. As with compatibility, much of this will be addressed in the course of keeping the site secure. Still you'll want to be sure you're monitoring the things that matter to your users and the search engines.
Those things will change over time. For example, the search engines have long been measuring site speed as a signal of how highly a site should be ranked. More recently, they've included mobile friendliness as an indicator of a site's worthiness. And they're beginning to consider SSL Certificate protection, even for sites that are not transactional and are not transmitting sensitive credit card data or other personal information. Your maintenance team should be aware of how these affect the site's performance in the eyes of your visitors and the search engine gods.
Finally, we have the Frankenstein's Effect, which comes about as a website morphs over time. Marketing needs change, exceptions and use cases that weren't considered during development become vitally important, and features are added to address those needs. If that process is not managed well, what had been a well-conceived, tightly executed code-base becomes bloated to the point that site performance is affected. (As is the ability to maintain the site and even to easily make content adjustments.)
It's easy to say that you'll always guard against this, but in reality there are times when expedience wins the day and sub-optimal solutions are put in place because they need to be in place yesterday. A regular yearly review can keep issues contained and manageable.
Get more valuable worksheets and insights like these delivered to you.
Sign up and we'll send you great info once a month.
Privacy Policy (a.k.a Our Lips Are Sealed)