As the year winds down and we spend time enjoying holiday cards from clients, colleagues, and partners – and working on our own holiday card – we should also find time to reflect on what worked this year and what we're proud of.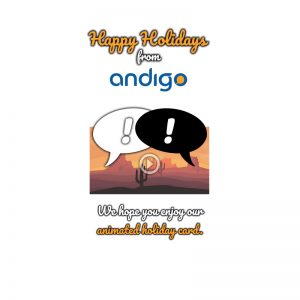 Of course, the results we've helped our clients achieve have to be at the top of the list. That's what gets us out of bed every morning.
A close second is all that we have learned from our clients and colleagues. I'm not sure there's an industry that isn't experiencing an unprecedented pace of change, but digital marketing's changes have to be among the most relentless and head-spinning. Keeping up with it all requires more than passion and experience. Perspective helps; The perspective of others helps even more.
The accomplishment we're proudest of – not just this year, but since our founding in 1996 – is the number of clients who have worked with us more than once. We're glad you trust us to help you navigate the incredibly rapid pace of change in the digital marketing world. We've come a long way from CD-ROMs (and CD-i – remember that technology?!) to multi-channel approaches across devices most of us hadn't even conceived of 20 years ago.
Thank you. And here's to a 2019 filled with peace and prosperity.
Get more valuable worksheets and insights like these delivered to you.
Sign up and we'll send you great info once a month.
Privacy Policy (a.k.a Our Lips Are Sealed)