Just having a website isn't going to win you business any more than just having a business card will. Knowing what you need your website to do is critical to its success as a hub in your marketing program.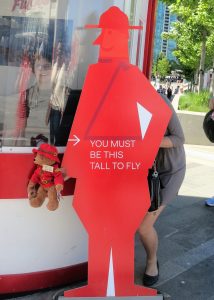 Let's start with a caveat. We are talking here about marketing-focused websites. Your website may be aimed more at sales (ecommerce), customer service, attracting new talent, or other parts of your business. Or it may do these things in addition to the marketing purposes it serves.
Some of what we'll discuss below is universal – and useful in those areas – but do keep in mind that we are focused primarily on marketing.
With that out of the way, how do we make sure our website is performing? What metrics should we measure to ensure our website is performing?
Are We Generating More Leads?
For starters, we have the numbers of leads generated. Your focus should begin (but not end) here, as having an appreciable number of leads is a requirement for having enough high-quality leads.
Converting traffic to leads requires:
Relevant content
Strong calls to action
These are the tools that will encourage the engagement you need to get the conversion engine started. Site visitors aren't necessarily going to become clients, at least not immediately, but they are going to engage on a level that becomes measurable on a lead-scoring chart.
Keep in mind that relevant content has to start off the site. Your social, email and other outreach has to help drive traffic to the site. They'll all require well-crafted messages with the promise (and delivery) of relevant content.
Generate Better Leads
Lead quality can be measured many ways, but the bottom line is how many leads do you convert from prospect to client? From a website perspective, tracking lead quality isn't just a matter of the overall conversion rate; it's a matter of what content is being consumed by prospects who convert? Is there a particular topic or content type that outperforms others? And does that vary depending on the product or service the client buys? A good web-integrated CRM is the way to track these key metrics and guide your content development accordingly.
Efficiency Counts
As marketers, we need to be efficient as well as effective. That means tracking the cost of your web-based programs against the business those programs generate. You can start this simply, though you'll quickly want to move beyond basic first-touch or last-touch measures of influence. And of course, you'll want to measure your efficiency against other inbound and outbound channels.
Awareness
Finally, don't forget about awareness, even though it's a softer metric. Branding still matters, and though it can be tougher to measure, there is still value in making an impression on potential clients even if the payoff isn't an immediate sales. (Do car sales spike on the Monday after the Super Bowl each year? No, but those brands find that exposure worth the sky-high costs …)
Get more valuable worksheets and insights like these delivered to you.
Sign up and we'll send you great info once a month.
Privacy Policy (a.k.a Our Lips Are Sealed)