As you let your fingers do the walking around the world wide web, you're likely to notice many similarities across B2B marketing websites. Some accomplish their goals better than others, and some are simply dreadful, but many share the same attributes and pages.
As you consider these sites – and your own – the question you should be asking is, "Are these the right pages and are they well executed?"
To help us answer that question, let's look at the kinds of pages your website needs: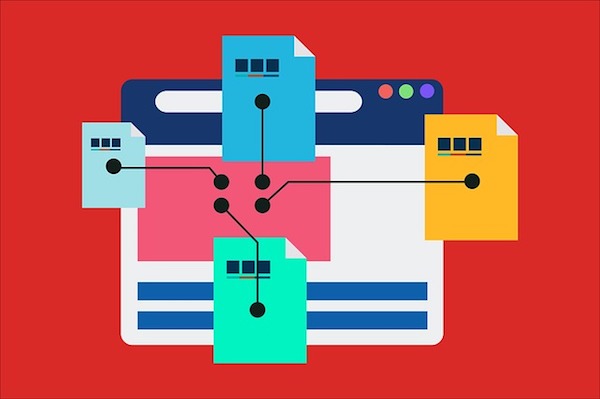 Positioning
Positioning pages are critical in that they lay out who you are, what you do, who you help, and most critically, what makes you different. The pages that do this will include your home page, your services pages (or product pages), and your capabilities page.
In most cases these pages will be quite general. That's because we don't always know everything we'd like to know about the people who are visiting our website. We most likely will build landing pages geared toward specific audience segments, but we still need general pages that paint a broader picture.
It's worth noting that these landing pages are typically variations on one or more of the above pages. They outline who you are, what you do, and how you help that particular audience segment.
Proof
That gives us a nice segue into the next type of pages we'll want to have on our website. Proof pages must support the claims we make on our positioning pages. You can make any claim you want, but if you can't back it up your audience is likely to ignore it as marketing fluff.
These proof pages will include content like case studies, testimonials, and articles that demonstrate the value of your solutions to your prospects. You're not selling on these pages; you're supporting the reasons a prospect might buy.
As with positioning pages, there is a second kind of proof page. Since most of us in B2B marketing have sales cycles that go beyond a single website visit, we need a way to engage prospects as they make their way through their own buying process.
Call to action are critical part of website marketing because, as we discussed above, a prospect decision-making is going to require more than a single visit to your site. You must engage them during their first visit in a way that provides you the opportunity to encourage them to return. This is typically done via email, though social media can work, as well.
In addition to email newsletter sign-up forms and gated content as means of engagement, you should also consider interactive content. Calculators, simulations, and other tools that let prospects explore how is your solution might impact their situation are in excellent way to encourage engagement and repeat visits.
Support
Finally, we have support pages. These are pages that, well, aren't important until they are. Or, as I've heard it said, "They don't care about you until they do."
Once they view you as the source of a possible solution, they want to know if they will feel comfortable with your approach and with working with you. This is where the about page, team bios, and content about your mission, vision, and values come into play.
These secondary sales factors won't close the deal for you, but they'll help move a prospect into a position where they will make their final considerations.
Contact
Of course, you need to give your prospects a way to connect with you. You could argue that the contact page is unnecessary – you should be able to connect from any page on the site. While that's true – your primary means of contact should be available on every page – convention has a Contact link at the far right side of the main menu on just about every site you'll ever visit. Why mess with convention?
If your site lays these types of pages out in compelling fashion for each audience segment you are targeting, you should maximize your website conversions. And no matter the importance we may place on strong branding and snappily written article titles, the bottom line is, Does my website convert visitors to clients?
Get more valuable worksheets and insights like these delivered to you.
Sign up and we'll send you great info once a month.
Privacy Policy (a.k.a Our Lips Are Sealed)