Last week we walked through general ideas behind creating content that encourages action, since the goal of content marketing should always be to move prospects through their buying process toward a purchase decision.
Encouraging prospects to take steps along that journey requires content that provides useful information as they evaluate their options – and provides evidence of your expertise that titles the decision in your direction, of course!
This week, let's take a look at content that can help you accomplish that. Rather than look at content elements individually, let's take a look at how a series of content pieces might work together to encourage action.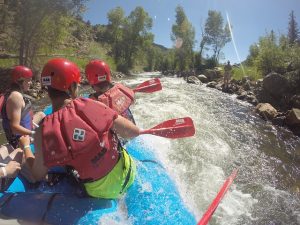 Remember, we're assuming that we may be starting from scratch – that the first piece of content a prospect consumes may be the first time they've heard of us. So we need to create some content that helps establish a relationship in an easy, risk-free manner.
That might be a a blog post titled, Website Security Basics. Assuming we promote it well enough via social media, SEO, and other methods, it can be a great introduction. No need for downloads or signups. Just basic information offered quickly, easily, and conveniently.
Within that free, accessible document, we might include a call to action that requires a bit more of an investment from our prospect. Perhaps it would be an option to download a Website Security Checklist while signing up for our newsletter. Presumably, they will have liked what they've seen in the "Basics" article, and will feel the minimal investment in providing us their email address is worthwhile.
From there, we have lots of options for the next offer. An email could provide a link to a report along the lines of, Website Backup Options Compared. This is getting a bit more specific – backups being one aspect of website security – so you may want to have multiple paths here to be sure you're hitting the aspects of greatest concern to any particular prospect. (Analytics will tell you which aspects are most important to your audience overall.)
And as that paths splinters, you may want to look for ways to bring it back together. Perhaps a webinar on Assessing Risk and Assembling Tools to Protect Your Website and Your Data? You've gain upped the ante in terms of the value you're offering and the commitment your asking for.
That stepwise progression is the key to gaining trust and moving prospects toward a decision. Nearly as importantly, it creates a systematic approach to drip marketing / prospect nurturing.
And based on the ideas above, it seems like we've got some new content to produce for our maintenance and security plans!
Get more valuable worksheets and insights like these delivered to you.
Sign up and we'll send you great info once a month.
Privacy Policy (a.k.a Our Lips Are Sealed)