We spend a lot of time talking about the product of all our hard work – the content we create and the activity it encourages – but much less time talking about the process. (AKA the hard work itself!)
But process is an important part of the equation because the more efficient a process we can create, the opportunity we'll have for seeing success.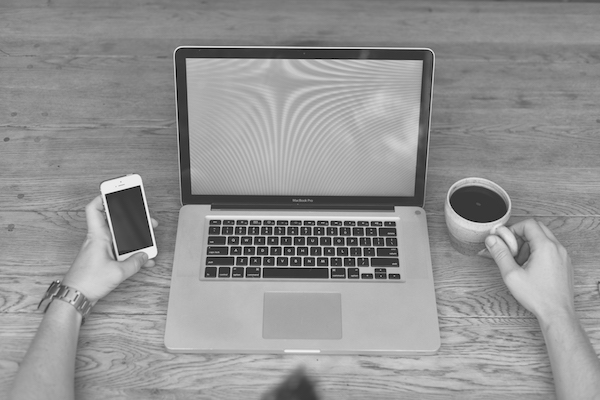 Define Roles
Even if you're one person filling all roles, defining those roles will help you make sure you're not cutting any essential corners and ensure that everyone knows what he or she should be doing. That's true even if it's just you; it's easy for the details to get pushed aside as you're racing to take one hat off and put on another. And if you are flying solo, defining roles will help you understand what roles you will want to fill first when you're able to.
Create a Calendar
Start big and get granular. Map out what audiences you want to reach, what stages of the buying process you want to address, and what content you want to produce for each. Create this plan for a full calendar year.
Then work backwards to creation/publishing schedules for the quarter, month, week and day. The more similar tasks you can group together, the more efficient you'll be. For example, using alerts and aggregation tools to gather content ideas and examples is a great idea. But referring to them each time you want to create a piece of content is inefficient.
Instead, block out time once a week for each of your aggregation tools (or all of them together) and create a filing system for the ideas you gather. You can also include ideas that you come across in the course of your day.
Create a Filing System
Since you'll be doing as many tasks, like idea aggregation, in bulk and in advance, you'll  need a way to quickly find what you want when it's time for the next step in the process.
Chances are, you won't need a physical filing system, but a virtual one. The beauty of a virtual filing cabinet, aside from not wasting space in your office with ugly, square metal furniture, is that it allows you to tag and categorize items in multiple ways.
You should take advantage of this by creating a set of categories that work for your needs. You might start out with these and customize as you find which are most useful for you.
Topic
Sub-topic
Product/service line it relates to
Format (copy, video, etc.)
Buying cycle stage (which stage is it most appropriate for?)
Has the content been used?
Date content was used
Measure Results
If you don't measure it, it doesn't matter. True just about everywhere in business, and certainly for marketing activities. "Softer" skills can be harder to measure, but resist the urge to take the easy route. You'll undoubtedly have quick access to data from things like Google Analytics and your email service provider. But page views, visit duration, and clickthrough rates don't pay the rent. Dig deeper to tie your content marketing to outcomes as specifically as you can. You'll be rewarded with data that not only justifies your budgets, but insights that can make your efforts even more effective.
Be Disciplined
The single biggest productivity killer for content marketing is, in our experience, the phrase, "I'll get to that later." Putting off your regularly scheduled content creation sessions, analytics reviews, or even your content filing and tagging can lead to a death spiral where disorganization rules and ad hoc actions replace processes. Don't let it happen. Be disciplined and organized in the things that your audience never sees and the work they do see will be much more effective.
Get more valuable worksheets and insights like these delivered to you.
Sign up and we'll send you great info once a month.
Privacy Policy (a.k.a Our Lips Are Sealed)