Ideally, you have a system in place that allows you to connect the content your prospects consume with the progress they make through your funnel and, ultimately, the sales that are generated.
That's where the rubber meets the road and generating leads that create revenue is the most important role marketing plays. Your marketing efforts absolutely must support the volume and profitability of sales.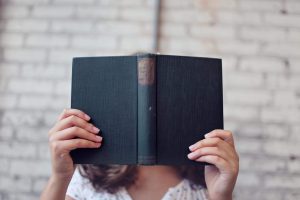 Your content marketing can fill other roles, as well. They aren't as critical as keeping the cash registers ringing, of course, but particularly for B2B companies, they are still important and can lead to profitability.
Our own content marketing efforts at Andigo are an excellent example. While we can certainly trace some of our client engagements back to blog posts, webinars, and other pieces of content we've published and promoted, we have a great many more clients who are referred to us and make their decision to work with us – or at least engage in a conversation about working together – based on the content on our website and in our social media feeds.
That's because our content paints a more complete and accurate picture of our experience than even the best and most dedicated referral champion can provide.
(Sorry, mom. I know you sing Andigo's praises, but our website wins us more clients than you do.)
Other business we've won comes from existing clients who find out about other services we offer through our content. That has always proven more effective than "selling" those services more traditionally. In other words, our content demonstrates our expertise rather than us just making claims.
Unfortunately, these kinds of content marketing wins are harder to measure, but they're worth trying to track, even with soft numbers. For us, that means tracking website and email analytics data and, importantly, engaging with our clients and prospects about the content they've consumed.
One final benefit of tracking your content in this way: it's one more way that you can strive to be constantly and consistently improving your content marketing effectiveness.
Get more valuable worksheets and insights like these delivered to you.
Sign up and we'll send you great info once a month.
Privacy Policy (a.k.a Our Lips Are Sealed)