Andigo's lead digital strategist Andrew Schulkind led a workshop for a Vistage CEO group last month to help them establish thought leadership as a part of their content marketing
More Than a Presentation
More than a presentation, the afternoon included hands-on opportunities for the business leaders to map out both the strategies behind a thought leadership campaign and the tactics for successful integration of thought leadership into their marketing.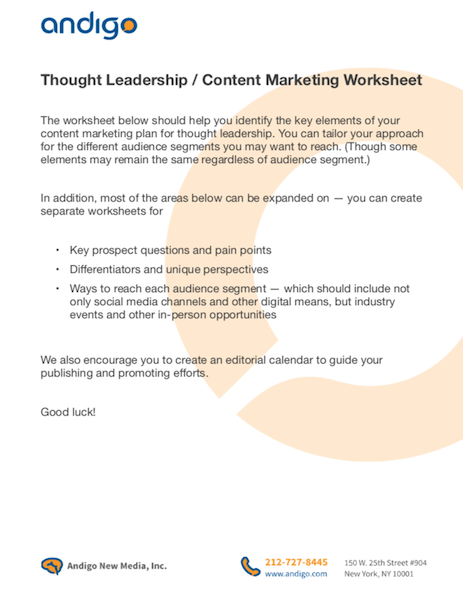 Hands-On Learning
The group explored the audience segments they most wanted to reach, the pain points they had to address, their competitive differentiators, and what ground they could carve out for themselves separate from existing key opinion leaders.
Tools and techniques were shared for creating processes that streamline the effort required to keep a thought leadership program running smoothly once it has been established.
Andrew is available for workshops, webinars, and other presentations. You can find more information on past engagements on our Speaking page.