YourSizzleVideo is the brand new site from Ramon Ray, the mind behind Smart Hustle Magazine, the Smart Hustle Conference, Small Business Technology and more.
The site, which turns blog posts into powerful marketing content by guiding business owners through the process of using materials they've already created into great video content.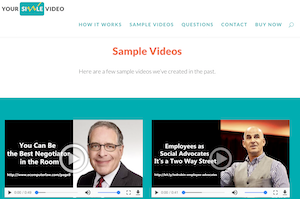 With an innovative use of form plugins and ecommerce tools, the site was developed in a few short weeks and is designed for fast iteration as analytics data and client interviews point YSV forward.