Spam is down as much as 90% from its mid-2010 high water mark according to security expert Brian Krebs.
Companies on the front lines, like Symantec and Cisco, are reporting that daily spam message volume is down to 25 to 50 billion from a high of between 225 and 300 billion.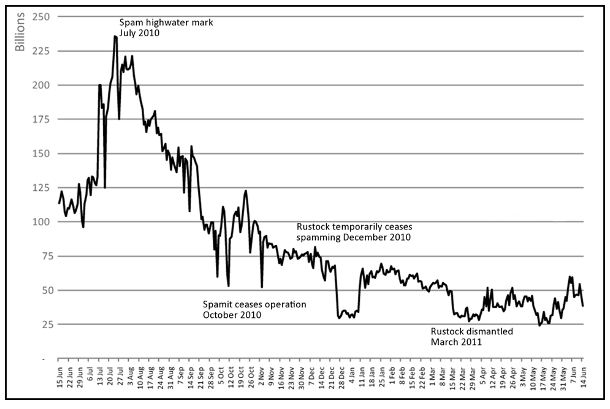 The success is attributable to a variety of efforts, including campaigns by Microsoft, the FBI and a range of ISPs, against spambots like Rustock and Spamit.
The bad news: the spammers are fighting back with more sophisticated malware to keep their efforts alive.
Good news for email marketers and email marketing in general. I doubt there will ever be a spam-free web again – unsolicited junk mail and telemarketing still exist and those cost real money – but it will be interesting to see how privacy rules and an apparent increase that younger generations seem to feel with living online more transparently will impact the ability to operate anonymously online.
Tags: email marketing, privacy, security, spam